Just how dumb do they think we are? Are we to believe that the largest, most powerful intelligence apparatus this world has ever know, called the United States Secret Service, can't find these guys after years and years? I'm just an old bailbondsman and believe me, anyone can find anyone, if given the right incentive OR possess the drive to do so and has the means and capabilities necessary. I just don't buy it. In the first few lines alone, the article below mentions that he is the 'alleged" mastermind of 9/11. They don't know? Do they have to confirm this with him or something? Is that why they're looking for him so hard, because he has some secret treasure map of answers or even more hilarious, are they going to torture him into confessing that he was the one behind it all? They'll keep shoveling shit your way, if you keep consuming it as news. It's not news, it's a lie. The question you need to ask yourself is WHY?
IT IS MY PERSONAL OPINION THROUGH YEARS OF RESEARCH ON MY OWN AND THE RESEARCH OF OTHERS THAT THE FOLLOWING STORY IS ABSOLUTELY COMPLETE BULLSHIT, IS BASED ON LIES AND IS STRICTLY USED AS AMUSEMENT FOR THEM AND PROPAGANDA FOR YOU!
-TH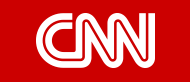 Washington (CNN) -- The United States has come close to taking out al Qaeda's second-in-command on more occasions than have previously been acknowledged, according to current and former U.S. officials.
In February 2003, Ayman al-Zawahiri apparently met in Peshawar, Pakistan, with another senior al Qaeda leader whom the CIA was pursuing at the time. But according to the officials, the agency did not have a firm location for Khalid Sheihk Mohammed until it received a tip the following day enabling the Pakistanis to capture Mohammed in another city.
The U.S. was close to getting Ayman al-Zawahiri in 2003 and 2004, according to U.S. officials.
The
alleged
mastermind of the 9/11 terrorist attacks is now being held by the United States at Guantanamo Bay. Former analyst Michael Scheuer, who headed the CIA's bin Laden unit, said the agency did not find out about al-Zawahiri meeting with Mohammed until after the fact.
A U.S. official said the working assumption early on was that al-Zawahiri moved around Pakistan, meeting frequently with senior al Qaeda operatives in various locations. The official said if al-Zawahiri's precise whereabouts had been known at the time, action would have been taken against him.
Another opportunity arose in March of 2004 when the United States provided intelligence to Pakistani officials indicating al-Zawahiri might be hiding out in a particular mountainous region in South Waziristan.
"The thinking at the time was that he might be there and the Pakistanis took action," said the U.S. official. The Pakistanis bombed the area, but al-Zawahiri, if he was in fact there, survived the attack.
The Associated Press, which first reported the story, quoted officials as saying al- Zawahiri suffered minor injuries in the bombing.
Increased visibility by al-Zawahiri has put him somewhat more at risk than bin Laden. According to a CNN count, al-Zawahiri has been seen in approximately 32 video tapes and 40 audio tapes since 9/11, compared to about seven videos and 29 audio tapes made by Osama bin Laden.
Intelligence analysts look for clues in those tapes. The setting and background noise might narrow down a location for where the tape was produced. The contents of the message and the time that elapses before its public release provide insights into how difficult it might be for the terrorist to get his message out.
Both al-Zawahiri and bin Laden are believed to use an elaborate system of couriers to get their messages out. The U.S. intelligence community has not been able to crack that system in its effort to track down the terrorist leaders.
However, Scheuer said it is unlikely there is much hand-carrying of tapes anymore. For the first few years following the 9/11 attacks, tapes from al-Zawahiri and bin Laden were physically delivered to Al-Jazeera TV or other Mideast broadcast outlets, but more recently the tapes have been seen mostly on the Al-Shabab website. Scheuer said the electronic transmission of messages makes it much more secure for the al Qaeda leaders.
"A tape made in Peshawar (Pakistan) can be sent electronically through Sweden and onto Bolivia before appearing on a website," said Scheuer.
There was a previously known attempt to kill al-Zawahiri in January 2006, when the United States launched a missile strike on a housing compound in Damodola, Pakistan, where al-Zawahiri was believed to be holding a high-level meeting with top al Qaeda operatives. At the time, U.S. officials said they thought al-Zawahiri left the meeting before the attack, but officials now believe he probably was never there.
The CIA's determination to kill or capture Ayman al-Zawahiri was one of the contributing factors which enabled a would be informant to blow himself up at a CIA base in Khost, Afghanistan last December. Seven CIA employees were killed and six others were seriously injured by the double agent.
Humam Khalil Abi-Mulal Balawi was a Jordan doctor who was recruited by the Jordanian Intelligence Service as an informant. Balawi provided information which suggested connections to al-Zawahiri. The intelligence was shared with the Americans who arranged for the face to face meeting with Balawi at Khost.
Following an agency review of the suicide bombing, CIA Director Leon Panetta referred to "a powerful drive to disrupt al Qaeda" as a contributing factor to the tragedy. "The mission itself may have clouded some of the judgments made here," Panetta told reporters.
The only time the U.S. is believed to have had Osama bin Laden in its scope dates back to a few months after the 9/11 attacks. CIA officers who were present at the battle in Tora Bora in December 2001 say they heard bin Laden on radio transmissions and called for U.S. ground forces to help get him.
But the U.S. commander in the region was not convinced bin Laden was there and said he didn't have the resources to send. The al Qaeda leader was able to escape into Pakistan.